Referral Partners & Trusted Advisors
Colorado's Small Business Owners Referral Partners and Trusted Advisors
Tax Time CPAs is Colorado-born, so it only makes sense we look out for Colorado small business owners. In our decade of experience, we've come to rely on a network of referral partners and trusted advisors who help run our business.
It takes a lot of work to run a small business. Understanding health insurance, retirement planning, medicare plans, bookkeeping, human resources and payroll gets confusing fast. Look at those we use and trust to help run your Colorado small business.
Small Business Referral Partners & Trusted Advisors
Connect for Health Colorado helps you secure free or low-cost health insurance when filing your Colorado state taxes. This unique timing provision allows small business owners, self-employed professionals and students to obtain affordable insurance to avoid penalties and fines. 
Free and low-cost medical insurance
Whether you are a single-earner, self-employed or small business owner, there is an insurance plan right for you. Learn about low-cost and free insurance options available.
Medicare
65 years of age or older and still working? Learn how you can transition to Medicare and take advantage of all the options available to maintain your healthy lifestyle. 
Medicaid
Low-income earner, student or part-time employee? There is a health insurance option for you to keep you safe and prevent untimely insurance premiums.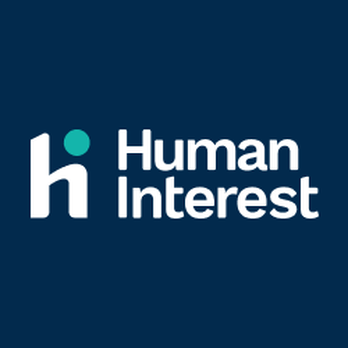 Human Interest gives small and medium-sized businesses access to low-cost, high-quality retirement plans that make it easy to start up or transfer an existing plan to their platform, with over 300 payroll integrations that help reduce liability and manual tasks for an owner.
401(k)
Get 401(k) plans for you and your employees with Human Interest's customizable solutions for your business size. Integrate with a number of payrolling software to process contributions and more. 
403(b)
Tax-exempt businesses and non-profits can plan for their employee futures with a variety of 403(b) options.
Safe Harbor
Avoid underpayment penalities and ensure your business passes the IRS Safe Harbor test.
Jaeger Consulting works with your strategic goals to create a path ensuring you:
HR Compliance
Employment laws always change, and owners and business leaders must stay abreast of current laws. Jaeger Consulting refreshes your employment policies/handbook or help design a solution from scratch, customizing each solution.
Talent Management
Whether you are looking to hire your first employee, having trouble recruiting top talent, or looking to develop leaders better, Jaeger Consulting understands the evolving people landscape and how to help companies adapt.
On-Site Support
Jaeger Consulting experts are versed in current regulations, leave of absence management and work to understand your business and support your employees like a full-time Human Resource department.
No Bull is on a mission to help small businesses master their finances and make more informed decisions with a modern approach to cloud-based bookkeeping and consulting services.
Honest Advice
Providing clients with accurate monthly financial statements and tax-ready reports by February 15th of each year. As consultants, we offer our clients insightful, straightforward financial advice to improve cash flow and profitability.
Flat Fees
No Bull services are custom-priced to suit the needs and budget of your business. There are no hidden fees or hourly rates, so you can count on excellent service for a consistent Flat Fee.
No Bull
Uses a proprietary system that allows most clients to onboard our services in under two hours and reduce your monthly bookkeeping workload to under 15 minutes, helping you get your finances to focus on more important things.
Whether you are new to Medicare or just need to change your plans, Bridlewood is your go-to solution for everything Medicare.
Understanding Your Options
Medicare support options are endless, but not every plan first everybody. Bridlewood helps you determine the plans best for you at a price you can afford.
No Charge Concierege Service
Bridlewood is a Medicare insurance broker licensed in over 25 states, they work to find you the best insurance plan for your age, income, health and future plans. They work with insurance companies around the country to find what works best for you.
Part A, Part B, Part C and Part D
Whether you are looking for basic care, extended coverage, additional coverage or drug cost coverage, this organization can help you determine what is best for you at a price you can afford.